Driveways installer in Inverness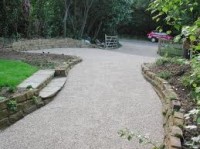 Driveway replacement in Inverness
Is your driveway old and tired? Are you looking for a driveway installer in Inverness?
Look no further than Swift Home Improvements Inverness to offer you the very best in lock block, tarmac or concrete paved driveways. With so many different colours and textures available in the marketplace, there's bound to be a finish that'll suit your home.
Transform your home's kerb appeal with a beautiful new driveway from Swift Home Improvements Inverness. Our individual approach to your home will ensure that we can offer the right surface that will last for many years to come.
We can even customise your new driveway by adding kerbs with different colour, size and shape combinations.