Composite Doors Inverness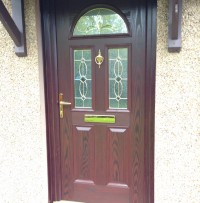 Composite Doors
Swift Home Improvements Inverness will secure your home to a whole new level. With a full range of fully reinforced upvc or composite doors. Crime is on the increase so you can't afford not to have the highest security Residential doors and windows on the marketplace.

Our doors are available in a full range of colours in upvc, timber and GRP (glass reinforced plastic) composite ranges are the latest in modern design to suit your home.
With the latest in door technology and security you can sleep peacefully at night at a very affordable price. All our doors are fully reinforced fitted to the highest standard, and can be installed in conjunction with your current home alarm system for extra peace of mind.
Replacement Doors
Double Glazed replacement Doors 
Crime is on the increase 
Safeguard your home by installing a high quality secure door system. These systems can be keyless, keypad, or traditional. All our doors have multi point locking bolts and pass the very latest in British and European  standards.
Slimline
New composite slimline range
Swift home improvements new composite doors are now even better. 
Now slimmer, safer, warmer, than before with the latest in door design with a full range of colours and styles to choose from with the option of double or triple glazing on your new door giving you the best u value and sound proofing available on the market.
With our new door designer you can build the door that you desire in your own home with a little help.
This in turn will give you a door that you will love for years to come giving it the personal touch.
Our doors are of the highest standard with quality at a affordable price fitted and finished to the highest standards with our local tradesmen that are second to none in there field giving you the best product at a affordable price.
                                               Top Quality doors 
                                        Swift Home Improvements Inverness 
Tel   : 01463 572743
Free : 0800 612 7758
Mob : 0747 9610069
E-mail:  yourswifthome@gmail.com

Design your door
Click the door designer button on the right to design the door you require.
A fast and easy way for you to design the door you require, we will do the rest.